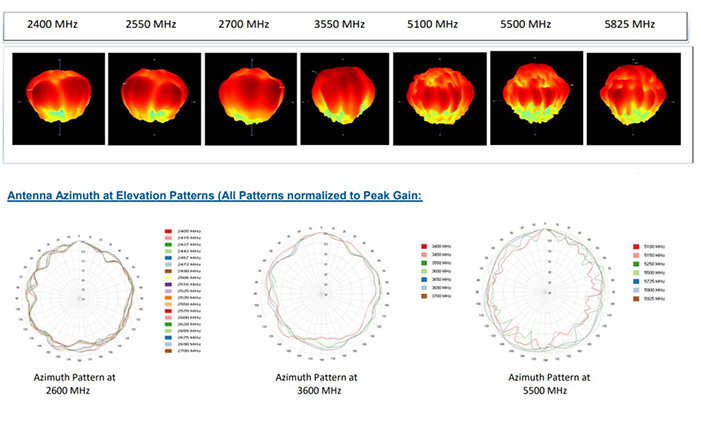 Carrier-led small cell for 5G smart city application
We are working with a major carrier to develop a wideband, omnidirectional MIMO small cell antenna for sub-6GHz 5G smart city applications. We are actively applying our technology to solve the urban densification problem through wideband solutions in small, aesthetic form-factors.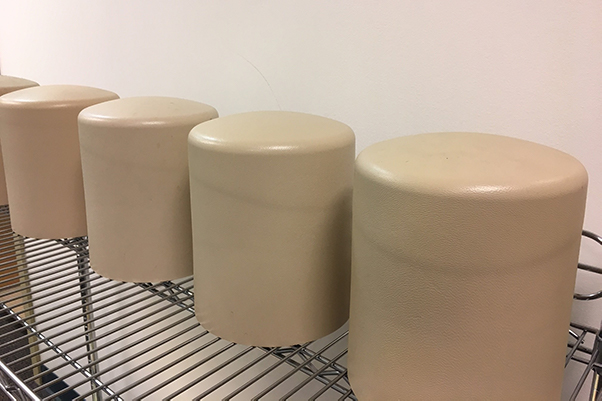 Omnidirectional, wideband sub-6GHz canister solution
We developed an omnidirectional canister with wideband sub-6 GHz coverage. In this design, we maintained a tight height (~15 inches) and diameter (<10 inches) while achieving impressive gain of 16 dBi across key sub-6GHz bands.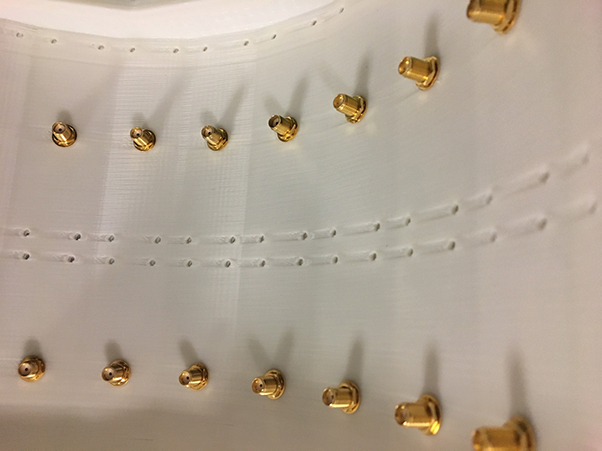 Massive MIMO phased array
We developed the antenna array for an electronically steerable massive MIMO system with around 200 active elements. Despite the size and complexity we were still able to achieve wideband performance covering key sub-6GHz bands, in an impressively modest form-factor.